December 17th, 2010
Sarah Seven Wedding Dresses Spring 2011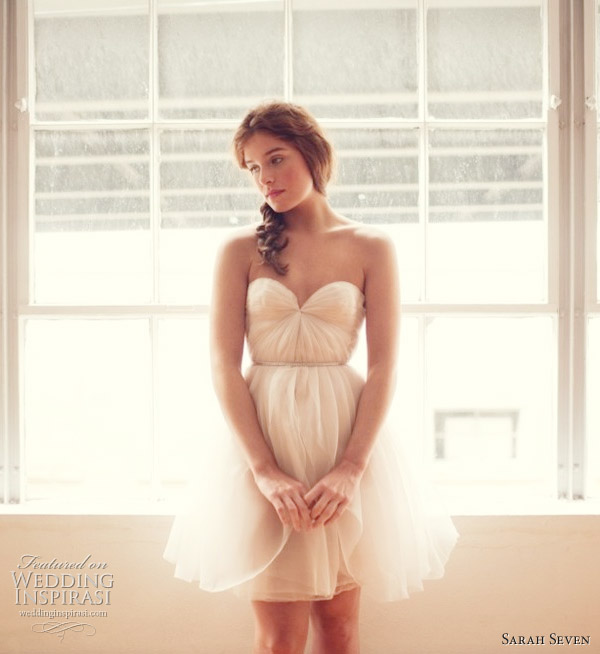 Lovely, romantic wedding gowns by Sarah Seven. These light and airy dresses, perfect for an casual summer wedding, are from the Spring 2011 collection. Above, Powdered Sugar, white sparkle organza pleated on a bodice worn with beaded belt (sold separately). Below, Practically Perfect pleated gown in silk chiffon, worn with flower belt.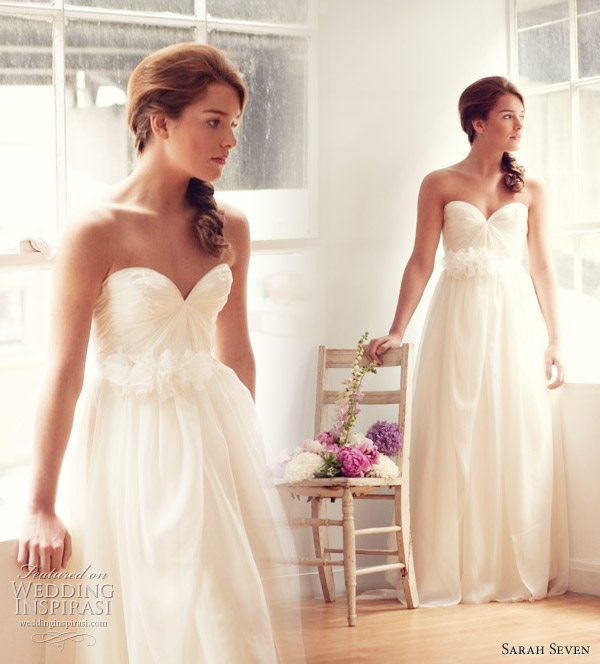 Elope dress made of polka dotted netting,idior.5d6d. with bustier bodice and is pleated at the bust to the waist.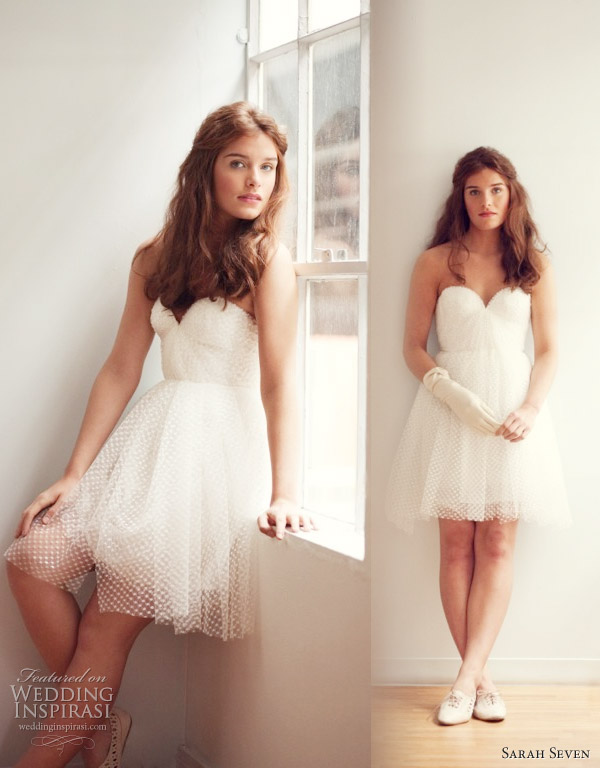 To The Chapel dress (long gown and short knee-length versions shown) is pleated vertically with ruffles at bust, pleated down to knees followed by rows of ruffles. Made out of crinkle silk chiffon available in white, off white and cream.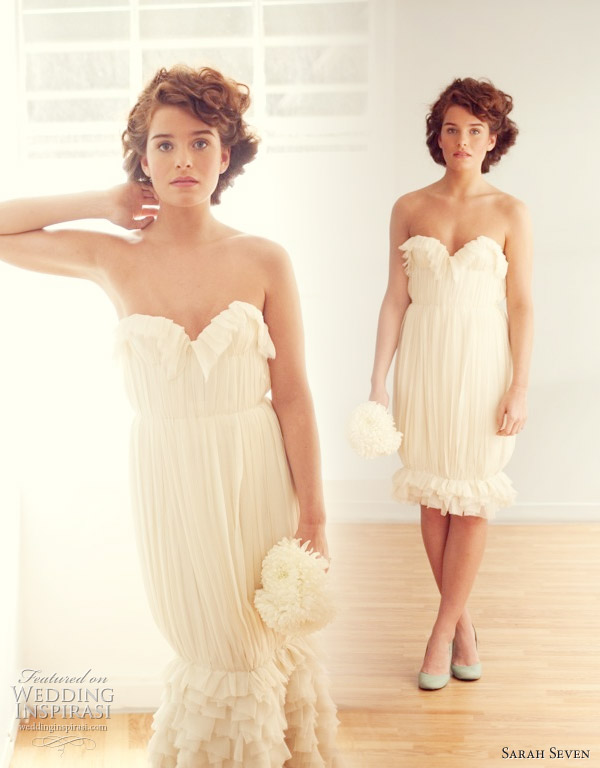 Sunday Morning wedding gown with straps, in cotton blend dotted netting.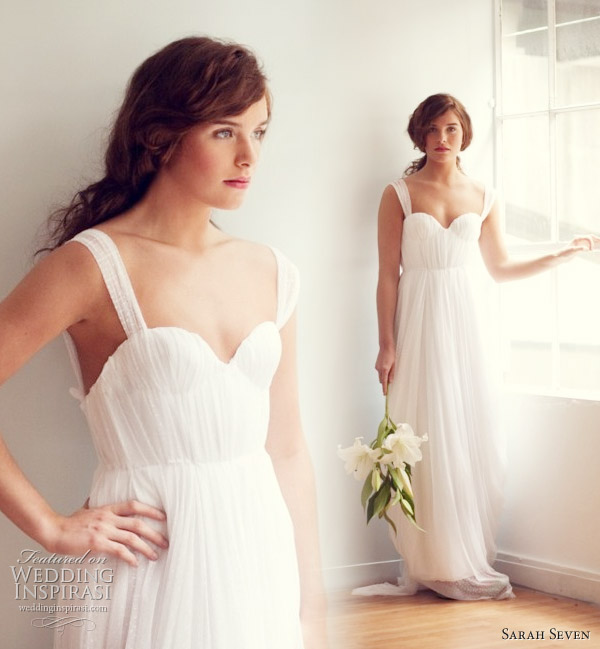 Everthine crinkle silk chiffon ruffle gown, pleated vertically from the bust to the waist with multiple rows of bias cut ruffles.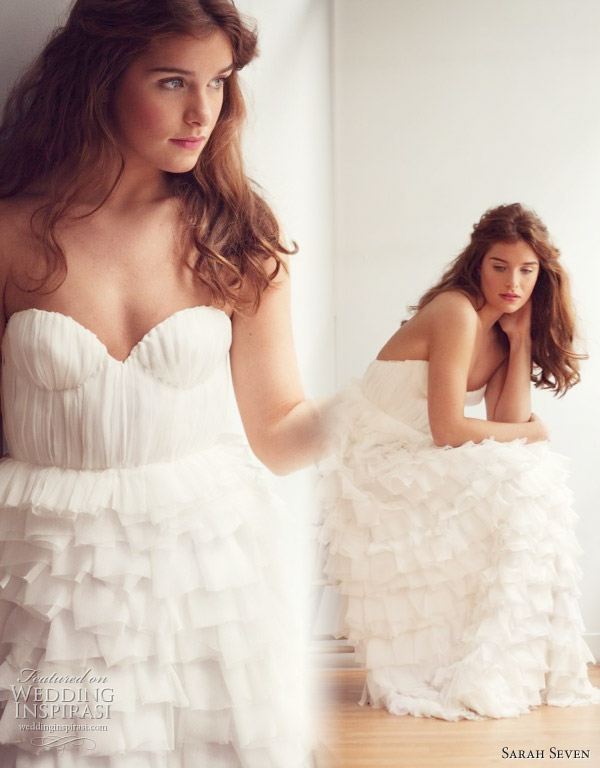 Accent it with color – flower belts (sold separately) on Forget Me Not and Old New Borrowed Blue.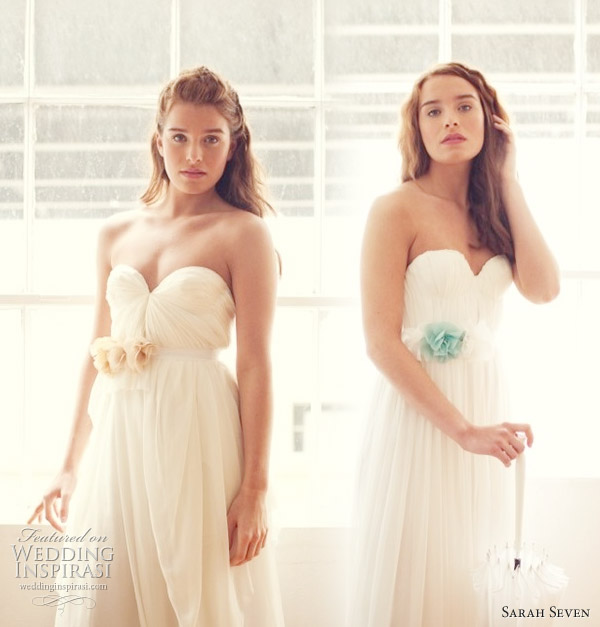 Flora silk chiffon draped dress, built off of a bustier and pleated at the bust to the waist, comes with one strap that covered in fabric flowers cascading onto the dress and go down to the waist.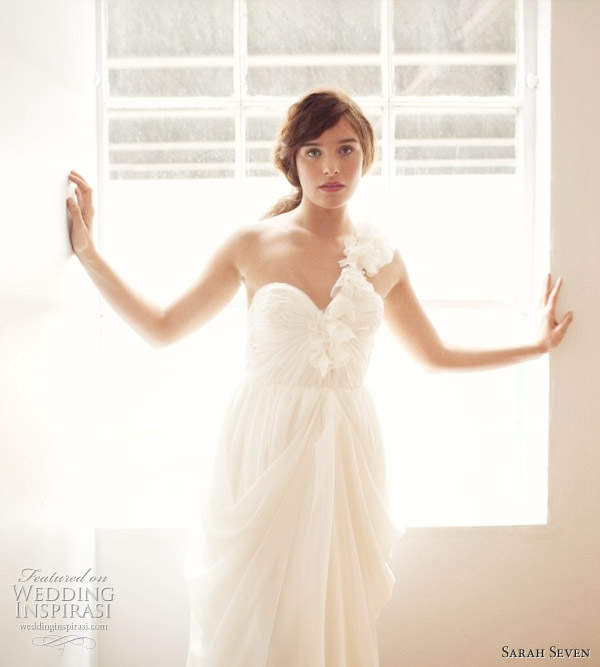 For more of these romantic wedding dresses,
click here
.